The gap we hear about the most is the achievement gap.
Consider, though, that to bridge the achievement gap students need learning experiences that change their perceptions about math and themselves.
What if students looked forward to math? What if all students could see themselves as capable and creative problem solvers? Imagine the impact on achievement.
Learning By Playing
Game-based math instruction offers students the opportunities to have rich and transformative learning experiences doing what they love to do: play!
A national survey found that 97% of 2-17 year olds play digital games. While that includes games made purely for entertainment, we can apply lessons learned from these games to create games that are both educational and engaging.
Research shows that leveraging your students' love for games in the classroom can make them stronger and more creative problem solvers.
Math, specifically, has interesting opportunities to utilize game-based learning to guide students deeper in the mathematical thinking and practices described in mathematical standards.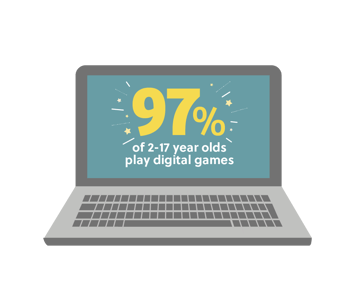 Building Self-Motivation
With well-designed learning games, students are intrinsically motivated to keep trying. They persist because they are engaged and believe they can succeed - by design, game levels will get more difficult, but always have a possible solution.
As students persevere in problem solving, they develop a belief in themselves that has powerful effects on learning.
The benefits of self-motivated learning include:
Perseverance in problem solving
Increased learning capacity
Higher achievement
Increased confidence in learning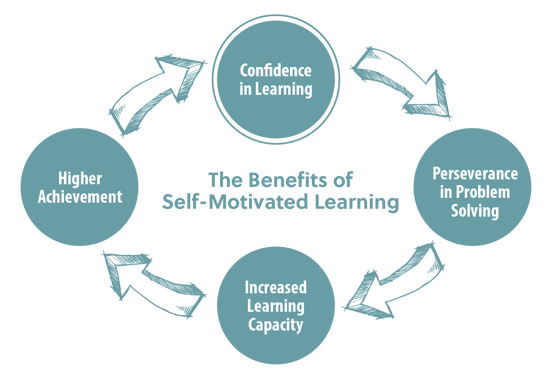 Playing the Way to Deeper Learning with ST Math
Did you know that, two-thirds of ST Math schools have Title I schoolwide programs and schools using ST Math® have doubled and tripled their growth in math proficiency?
The ST Math game-based learning program guides students of all levels in visualizing math concepts through tantalizingly tricky puzzle challenges. As students play, they gain a strong conceptual understanding and develop a love for math and the rigors of problem solving.
Download the Closing the Learning Experience Gap PDF