The K-12 Game-a-thon challenges students to design, build and share a game that features creative and unusual solution­­s to mathematical problems.
Teams of one or more students, along with a teacher or parent in a coordinator role, invented card games, board games, apps, and outdoor games that addressed one or more mathematical topics. Throughout the process, students developed critical thinking, problem-solving, collaboration skills and more. The challenge is designed to help students engage in math outside of the traditional classroom environment, providing an avenue to promote creative thinking in mathematics.
Thank you to all of our participating students, mentors and schools! We received 99 entries from across the nation, all the way from Maine to California.
Of all the games submitted this year, the ones highlighted below stood out for their stellar integration of math concepts, unique gameplay, and creative use of resources.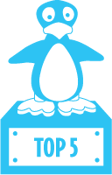 2016 Hall of Fame: Top 5 Games
Hungry Alligators
By the Hungry Alligators from Pinellas County Schools in Largo, FL
Fraction Tag
By the Fractioneers from Cajon Valley Union School District in El Cajon, CA
Shape Shop
By the Shape Shifters from Campbell Union School District in Campbell, CA
What's X?
By Team X from homeschoolers in Lake Forest, CA
Math Mania (Board Game)
By the OAK Gamers from San Ramon Valley Unified School District in Ramon, CA

2016 Honorable Mentions
There were too many great games this year to limit ourselves to sharing the Top 5; these teams deserve an honorable mention!
Mermaid Frenzy
By the Explorers from Wagner Middle School in Winterport, ME
Super Geometry Genius
By Super Geometry Girl from Vineland Public Schools in Vineland, NJ
BlackBelt Math-Ster
By the Math Champions from World Harvest Preparatory Academy in Winchester, OH
Math Around the World
By Team Vipers from Vista Unified School District in Vista, CA
Thank you to everyone who participated to make this year's Game-a-thon a success! We look forward to seeing what these creative students and new students design for the next Game-a-thon, which will be open for submissions in early 2017!